Did you know you can connect directly through to Salesforce Cloud with Console Connect? As a Salesforce Express Connect partner, Console Connect can privately connect between your locations and the Salesforce platform, without travelling over the public internet.
Available through our Layer 3 CloudRouter®, you can connect to locations in the US, UK and Japan and manage the connection in real-time via our management portal or connected API.
Adding Salesforce to your CloudRouter® is easy - just head into the Console Connect app and head to the CloudRouter® management page from the dashboard. If you don't yet have a CloudRouter® set up, have a look at our documentation on getting up and running, then head back here.
All you need to do is add a new site to your CloudRouter® and select Salesforce as a new cloud site, as below: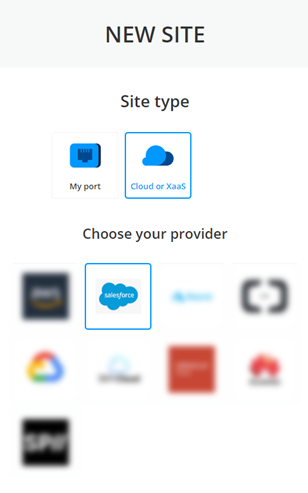 From there, you'll be taken to a page where you can choose the specific Salesforce location. This list will change and expand as locations are added to the Console Connect and Salesforce ecosystems.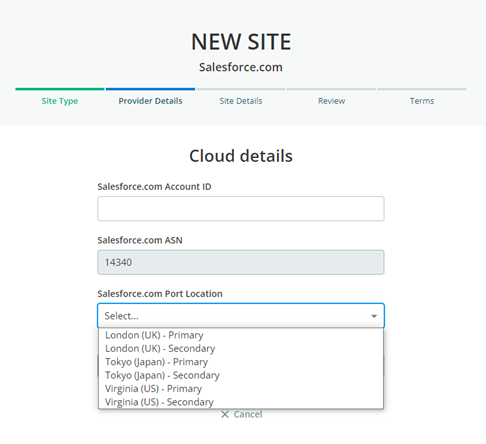 You'll then be taken to a page where you can specify a name for your site, select the required bandwidth and class of service. From there, you'll be able to review your pricing and terms and finalise the site. All done!
With Console Connect, connecting through to Salesforce is simple and straightforward, and with CloudRouter® you can ensure that it'll be private and secure, whether you're connecting just to one cloud or if it's part of your multi-cloud strategy.